About Giota
She is a person that was born to be an artist.
In 2004, impressed by the beauty of primal nature (stone, water, wood), Giota started to produce a series of works based on natural coastal elements, especially the stone.
As a motivational speaker, she speaks about her art, inspiring people worldwide to the eternal abundance of the nowness.
LET's Get connected!
Sign up for our newsletter for exclusive offers, specials and benefits, new artwork releases, and upcoming events.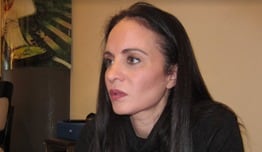 Giota Vorgia is a beautiful person and a wonderful artist.
For my home, I choose only her paintings and I swear I can feel all that beautiful energy of hers.
I consider myself very lucky and blessed to have her in my life.
by Katerina Pateraki Vasileiadi - Designer
Love your art, you, and the inspired words! Keep shining your beautiful light and your passion! I am beyond thrilled to hang this masterpiece in my home. Thank you for connecting with me on a soul level. You are beautiful inside and out and your art speaks of that. I showed my best friend from my childhood and she said I picked the perfect piece of art to represent my life.
by Heidi Arambula - Vibrant Med Spa Owner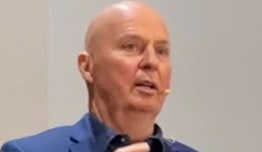 May God continue to guide and protect you as you majestically and brilliantly share your gifts of greatness to light the pathway of your fellow travelers. You are a true gift. Your work will inspire and influence millions as you stay true to your path. Thank you... Sherry and I are so grateful our paths have joined. We love you. With abundant gratitude, Kevin.
by Kevin Hall - International Best Selling Author of 'Aspire; Discovering Your Purpose Through The Power Of Words